Meet Teague Whalen. This man's passion is to put his boots where most haven't. In this section, you'll find a comprehensive look at Alaskan hiking in general, as well as insightful guides to his favorite trails and mountains. A day spent exploring our temperate rainforest is a rewarding experience than many locals take for granted, but should be given special consideration for anyone that wants to "lose themselves" in Alaska without actually getting lost. Mr. Whalen's love for the area comes through as he explains how best to make that happen.
Check back often as we are adding more hikes daily.
https://exclusivealaska.com/hiking-trails
Tags: No tags found Posted in Explore Ketchikan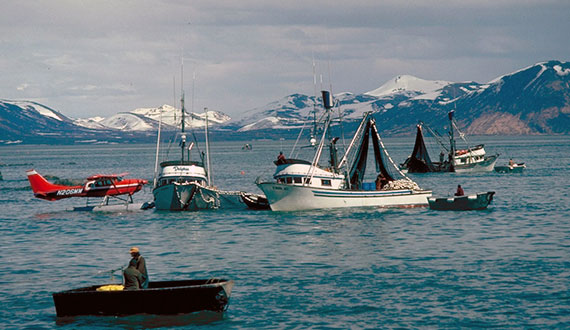 Take-a-look at the commercial fishing methods most commonly used in the Ketchikan area. Of particular interest are our video renderings of some local legends doing what they love. Climb aboard with Russell Cockrum while he and his crew purse seine for salmon. Gillnet with Ole and LaDonnaGundersen aboard their vessel the LaDonna Rose. See hand trolling as it was accomplished years ago with Sean Hovik, as well as the more modern method of power trolling with Rory and Marion Bifoss. You even get a taste of solo longlining with Mike Jewett as he tells of his lifelong obsession with halibut fishing in the Southeast. View More.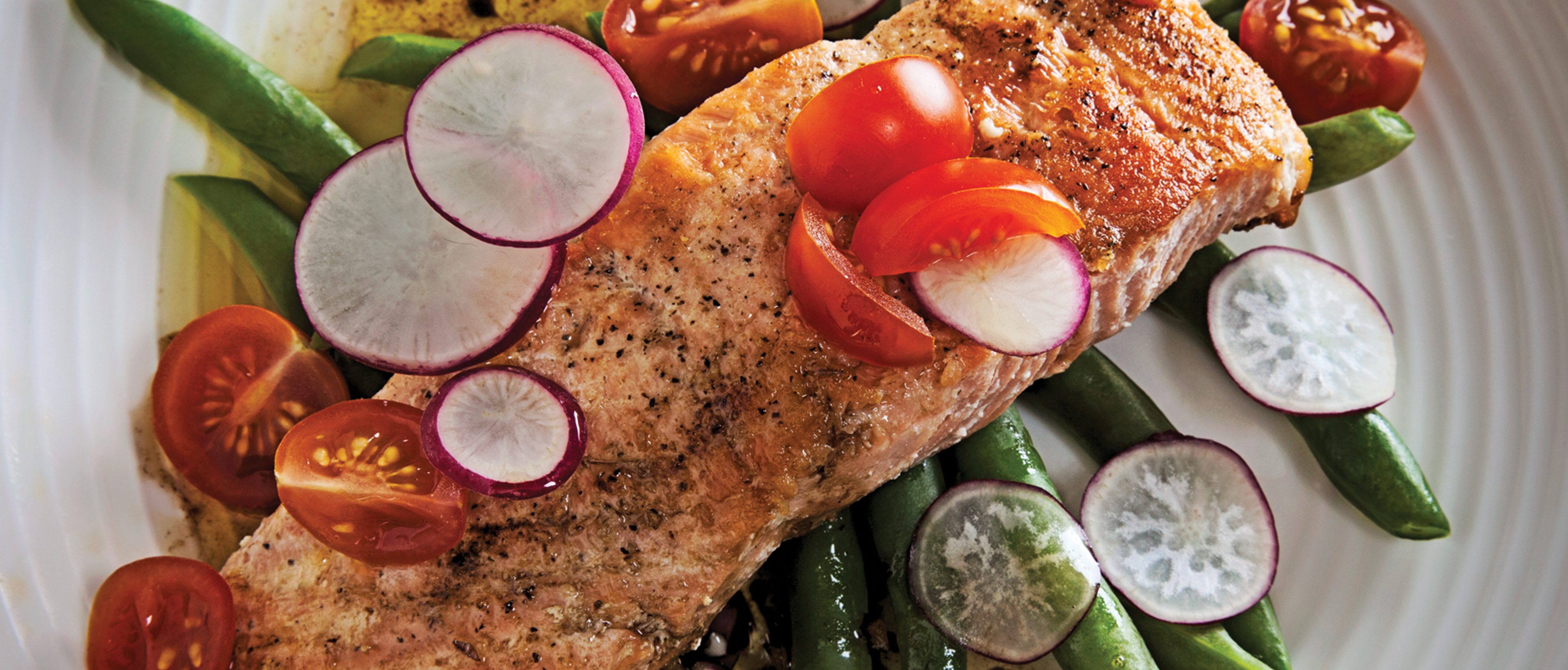 The Alaska Fish House offers Ketchikan's highest-quality seafood dining experience. Visit us for hours of operation, location and our menu offerings. You'll also find our featured recipes and cookbook, along with cookbooks created by local commercial fisherwomen LaDonna Gundersen, Kiyo Marsh, and Laura Cooper. Whether looking to expand your culinary library, seeking inspiration for tonight's dinner, or looking to get down to the Fish House for a meal, you'll find what you need here.
Tags: No tags found Posted in Alaska Seafood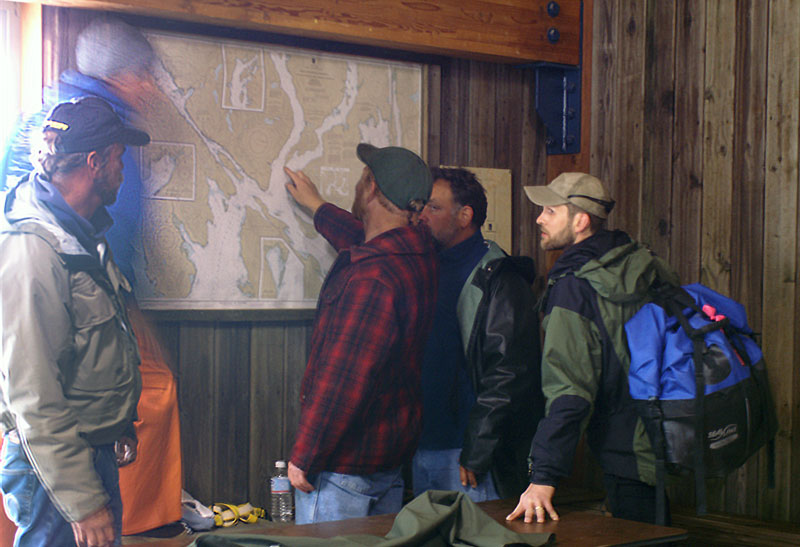 Most of us want to find something we love, then find a way to make a living doing it. Get to know the men and women that have found a way to do that before they take you fishing. Born-Alaskan or a guide fulfilling a dream, our professional anglers love to share their passion for Alaska with their clients. An intimate knowledge of your personal guide will make the telling of your Alaskan adventure tale that much more special.
Tags: No tags found Posted in Our Guides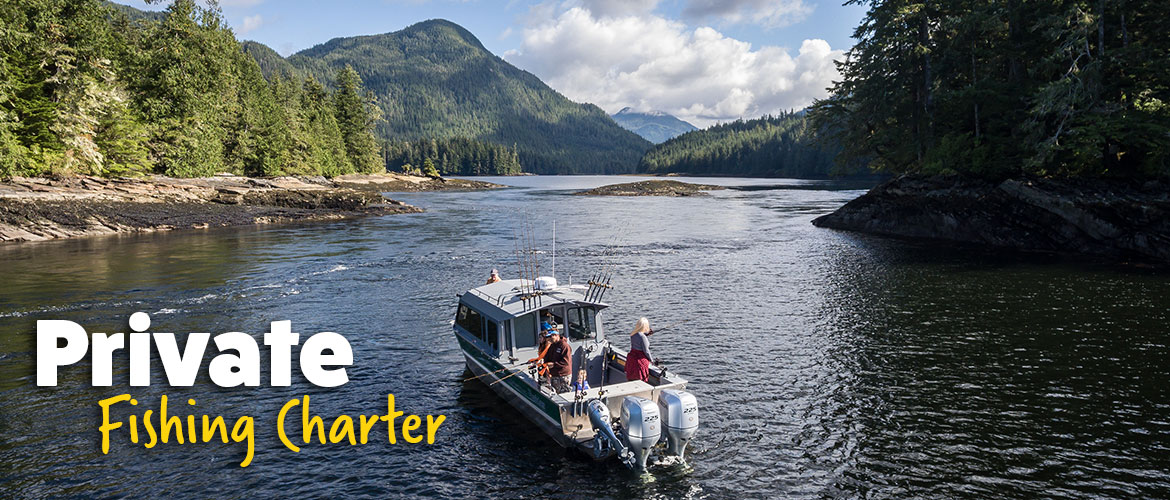 Chartering your own boat is one of our most recommended fishing options. Chartering allows you and your family the most freedom in creating a memorable fishing experience as well as add on complementary features allowing Baranof to completely customize your experience. We can easily add on fishing experiences such as crabbing and shrimping. We depart the dock and head back to our marina completely on your schedule. We love to incorporate cooking your catch in a family meal which is included in the price of all charters. On groups of 5 and 6, you end up saving a bit of money.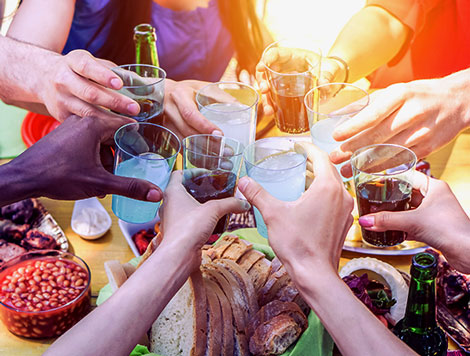 Welcome To Southeast Alaska! Ask Any Newcomer To Ketchikan: One Of The Top Ways Locals Will Welcome You To Our Community Is In Inviting You To Their Home To Enjoy Lively Conversation, A Cold Brew, And A Home-Cooked Meal Featuring Their Latest Catch.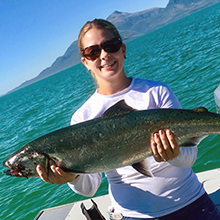 This excursion is a Salmon and/or Halibut fishing trip depending on current fishing conditions. This is the Alaska Fishing trip that we recommend to our clients that are primarily interested in Salmon Fishing. The important difference with this Salmon Fishing trip is that if the Salmon are not running we are going to run to a fishing location that allows us to target Halibut so that we catch fish. Your guide will discuss which species have been producing most in recent weeks before heading out. As a group, you will decide which species to fish for first and you may decide to spend more time fishing for one species over another. Our Alaska Fishing trips take place in our 24 ft. Cabin Cruiser vessels which can accommodate a maximum of 6 passengers and carry an average of four or five.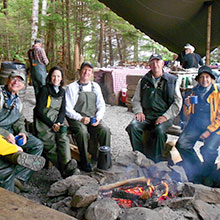 This is a bottom fishing excursion where you will be fishing at depths of 100 - 300 feet for rockfish, cod, and halibut. This trip is not just about fishing but experiencing Alaska in a very eclectic and personal way and is a wonderful way to introduce children to Alaska Sportfishing. The excursion is normally operated in our 20 ft. Open air skiffs that accommodate a maximum of five guests and fish with an average of four fishermen. After fishing for three to four hours, you will arrive at our remote campsite and dine on a delicious bouillabaisse paired with your catch of the day. Our campsite allows access to Ketchikan's old growth forest and rocky beaches for exploration before and after your meal. Baranof Fishing is dedicated to helping our guests Cook their Catch and enjoy fresh Alaska Seafood. The wilderness setting of this tour is a wonderful way to enjoy your fresh Alaska catch.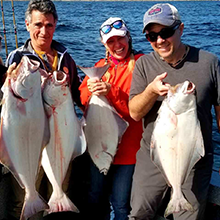 Hunting for Halibut: This halibut fishing trip is geared towards the more focused fishermen who wish to spend their entire day hunting for halibut. Although our focus is to catch halibut, bottom fish such as rockfish, lingcod, and pacific cod are commonly caught where we fish for halibut. This six-hour fishing trip allows for 4 to 5 hours of fishing time pursuing Halibut. The amount of fishing time depends on how far we need to run to reach ideal halibut grounds. Our Hunting for Halibut trips take place in our 24 ft. Cabin Cruiser vessels which can accommodate a maximum of 6 passengers and fish with an average of four or five.