Baranof Blog & Fishing News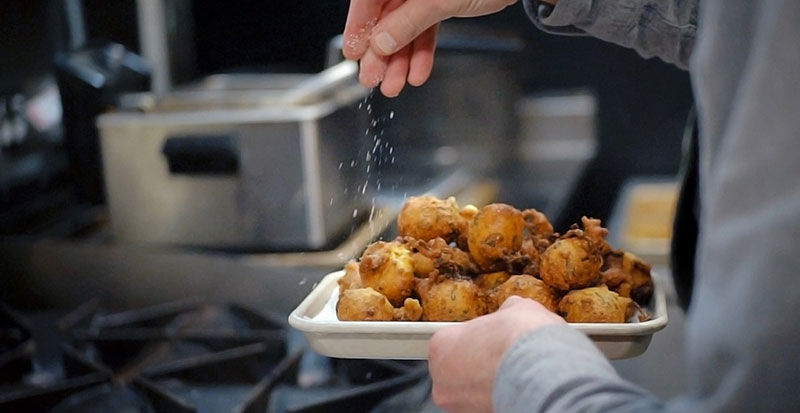 After getting word of a seaweed conference happening in Ketchikan, we got excited to invite the attendees to the Fish House to help us tell the story of edible seaweed so we could better educate our team, the community, and our fishing and restaurant guests. We were able to get some incredible video content interviewing some of the experts from the conference who are at the forefront of edible seaweed and aquatic farming.
My focus for this coming season, as well as the future of our culinary program, is to showcase underutilized species and make an incredible meal with them. Seaweed plays an important role in traditional foods of the Southeast, sustainable mariculture and the potential for economical growth in Ketchikan.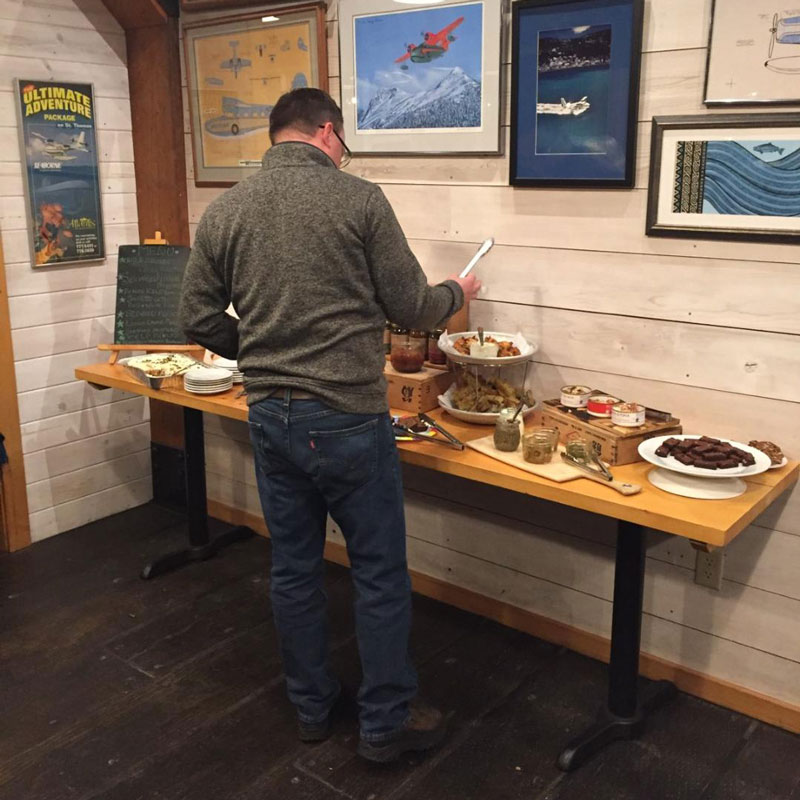 I have used edible seaweeds for cooking, but it has never been at the forefront of a menu or specific dish. This was a unique opportunity for me to create a menu making seaweed the star and reflect on my first-time harvesting seaweed. My first full day in Alaska when I arrived three seasons ago, I was taken out by one of our guides along with other members of our team and a local native on a trip to harvest seaweed. Our native expert watched from the deck of the boat with binoculars in search of black seaweed. The hunt was on as we planned our exit from the boat waiting for the right time in between swells. Outfitted with spiked logging footwear and a pillowcase, after a few attempts we jumped off the bow onto a remote exposed rock in the middle of the ocean. The boat took off and as I watched it leave, I wondered to myself if anyone had ever stepped foot on this rock before.
It was just the local native and me and he immediately started to show me everything edible that the rock had to offer. From gumboots, slippers to sea urchins, and the black seaweed that we were there to harvest. After snacking on some strange and tasty treats from within the tide pools, we began to fill our pillowcases with the prized black seaweed. I was enjoying myself immensely but still had not realized the importance of the seaweed and how it would transform dishes that I would be preparing throughout the season. Once we were back at our marina, we started the drying process of the seaweed to preserve it for the months to come. Little did I know that seaweed would become a part of my culinary adventures here in Ketchikan.
The menu I chose last Monday included local dried black seaweed, fresh kombu, and wakame. I also partnered with Foraged & Found who produce local retail products with kelp. I was able to showcase some of their kelp salsas and pickles, but I also used the pickled kelp in some of the recipes as well. Some of the highlights of the menu were Kombu hush puppies with pickled kelp remoulade, a smoked seafood display accompanied by seaweed mustard, lemon crème Fraiche, seaweed focaccia as well as wakame and kombu brownies.
We made some new friends within the seaweed world and we are excited to start sharing our knowledge that we acquired about the 7 common seaweed species available to us in Ketchikan. More to come throughout the season with seaweed recipes, blogs, and videos to showcase this underutilized ingredient whose story will continue to be told with hopes of becoming an economic engine for our community.
From our chef, Austin Green
Tags: No tags found Posted in Alaska Fishing