Baranof Blog & Fishing News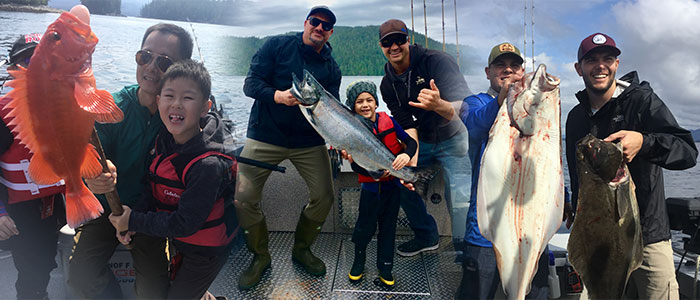 Halibut: Halibut fishing around Ketchikan has been consistent the past couple months with most of our halibut charters yielding limits or close to it - with the exception of large negative tide days the success rate has been high. The weather has been consistently nice with more days than not being sunny and warm. The water is sitting at its usual sixty-degree surface temperature, on par for this time of year. If the fishing continues on this trajectory we should see good halibut fishing sustained at least through mid-September.
Bottomfish: Lingcod is open, and for the educated angler they provide an excellent fight and a pile of good meals. Rockfish and pacific cod seem to be around in numbers and are a nice addition to a fish box.
Salmon: The pink and silver salmon have arrived in Ketchikan and have been accepted with open arms. The pinks especially have shown a strong return and the fishing has been as good as ever. Pinks are great fighters and excellent table fare when taken care of properly. Silvers have been a little more inconsistent but are being found, albeit usually farther out then the hordes of pinks. King salmon are closed for retention since August 1st, but we enjoyed some of the better King salmon fishing Baranof has seen in the past few years. Some Kings are still being caught but will have to be released for the remainder of the season.
We expect the good fishing to continue through the end of the season, and as long as the weather is kind to us we will be able to get our guests out to the most consistent and productive fishing grounds around Ketchikan. Midseason Captain's Report
Tags: No tags found