Baranof Blog & Fishing News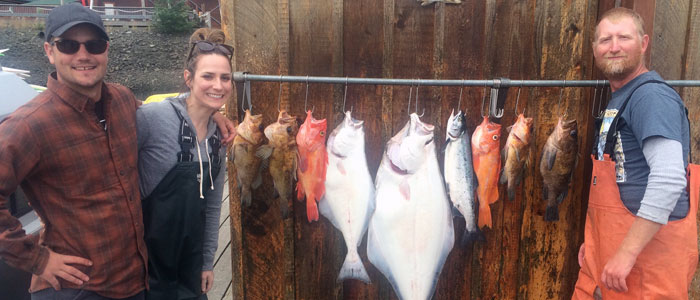 By Greg Slagle
One day, my father Chuck Slagle looked at what his brother was doing for fun and said to himself, "I bet people would pay to do that…". Over 15 years later, the concept holds true; fresh fish on a Southeast Alaska beach is a wonderful family experience. Dedicated to providing authentic Alaskan adventures, Baranof is a family company in many ways; our employees regularly borrow a boat for salmon and halibut fishing in Ketchikan with visiting relatives, we've designed all our excursions to be enjoyed by anyone from 5 to 85 years old, and we're a family company in the sense that we were founded by two brothers – AJ and Chuck Slagle. With a young son of his own, and his brother's grandkids making regular calls, AJ is constantly surrounded by his family. Always happy to take the time to teach us knots, how to fillet a fish, and the proper method of reciting a Robert Service poem, uncle AJ continues to show the younger generations of Slagles how to enjoy Alaska to the fullest. Alaska is about experiences; who better for our children to learn from than the man that has done it all?
For more stories about AJ and the Alaskan experience, visit his Facebook page at https://www.facebook.com/search/top/?q=alfred%20slagle%20jr. and our Alaskan Anecdotes page at https://exclusivealaska.com/alaskan-anecdotes.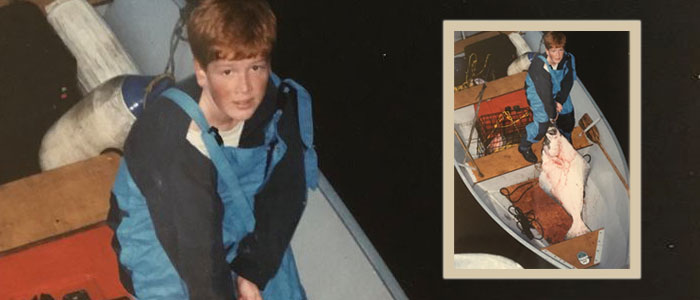 By Greg Slagle
AJ knows every nook and cranny of the area surrounding Ketchikan. His boat handling skills are renowned, as he has traveled most of Southeast Alaska in small skiffs during his trapping, fishing and hunting adventures. Out of all of Baranof's guides, AJ probably has the most eclectic and interesting stories of outdoor living in Alaska: he has guided on the Nushagak River in the Bristol Bay drainage hunting caribou and moose; chased mountain goats and Sitka black tail deer through the hillsides in Southeast Alaska; led brown bear hunters through the wilderness of the Misty Fjords National Monument; and caught halibut and king salmon off the coast of Prince of Wales Island. For a time, AJ ran a large fishing live-aboard called the Shamrock. He'd take clients out for multi-day salmon and halibut fishing charters in the Ketchikan area. On one such trip, when I was about ten, I was allowed to join him as a deck-hand. This was an absolutely amazing experience for me as a child, part of which AJ chronicled on his Facebook account recently after coming across an old photo:
"Hey AJ, Greg's got something big on up on the bow" the client said to me as I was cooking dinner for everyone. I had him watch the meal cook while I went and checked it out. When I hefted the rod after arriving there I said "Greg, go back to the stern and I will hand it down to you, and grab my pistol as you go by." He raced belowdeck yelling as he ran "oh boy!,I got one big enough to shoot!" It went well. Greg did exactly as I asked and brought the fifty-pound halibut to the surface and I shot it before bringing it into the skiff we had tied off. It was a great moment to see his joy and wonder at what he had caught. I wish I could have brought my young nephews and nieces on more of those excursions, but I am glad Greg got to come along on that one. That halibut is one I won't forget...
…and neither will I. Our father made sure that my brother and I spent as much time with AJ working, fishing, and hunting as we could while growing up, and he taught us a great many things; the most important of which is our love and respect for the Alaskan outdoors.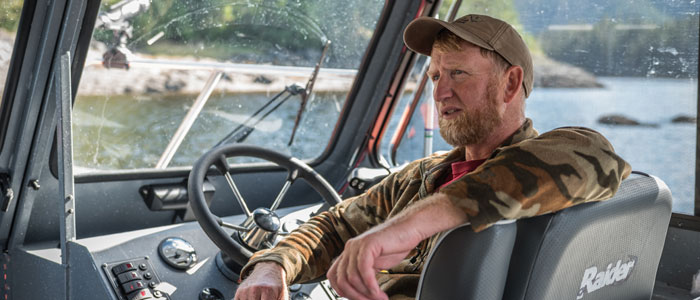 By Greg Slagle
In August of 2017, I took a trip back to Ketchikan with my middle child and oldest son, Charlie. During our visit, we had the opportunity to join my uncle AJ for a day out on the water in Baranof's newest Raider cabin cruiser, the 30 ft. Alyssa. Ready to do some halibut and salmon fishing anywhere near Ketchikan that AJ wanted to go, he opted to run us down to his old stomping grounds near where he used to fish for Mink Bay Lodge. My son thought the day was about fishing. While he was technically correct, my goal for the day was to provide him with the rare experience of spending time in the Alaskan wilderness with a true master outdoorsman.
A born-and-raised Alaskan, AJ spent his formative years hunting, fishing, and trapping from his family's home, a floating logging camp located northwest of Ketchikan in Neets Bay. If a biographer were to write about AJ's experience in the Alaskan outdoors, I can assure you it would most likely be to the tune of been there, done that. While many people talk about a desire to live comfortably by themselves in the wilderness, few really enjoy their own company enough to do so; AJ is one of the rare outdoorsmen that could spend three weeks solo in the woods, and not get lonely.

Baranof Fishing Excursions was created with the family wilderness experience in mind. Over the last decade and a half, we've taken thousands of parent/child, full family, and multi-generational groups out for a day in the Alaskan wilderness. While we are equipped for, and enjoy, sending out boats full of die-hard fishermen looking to deplete the salmon or bottom fish population as much as possible, our true passion is sharing a first-time experience that so many of our young guests find with us. Jeff Kraynik enjoys the opportunity to provide a memorable Ketchikan fishing excursion and does an amazing job exemplifying Baranof's family values.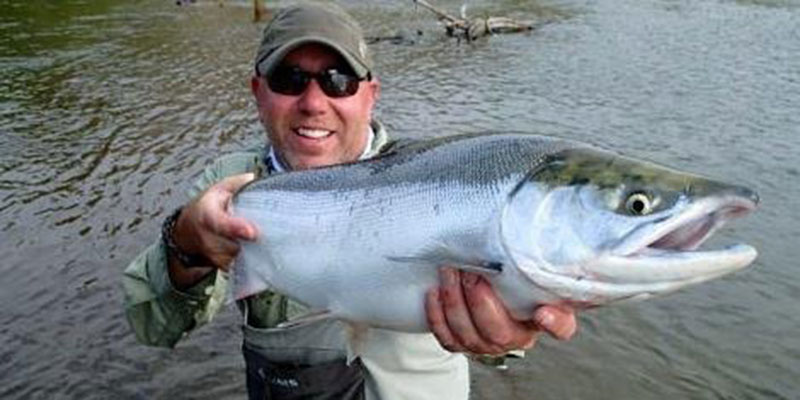 Steve grew up as one of seven children, and inherited the fishing bug from his father while casting lines for large mouth bass, crappie, and perch in the ponds of Laurel, Mississippi. But the ponds ultimately weren't quite enough for Steve: by the time he turned seventeen, he'd fallen full-bore in love with fly fishing. He would get in his car nearly every weekend and drive to Arkansas to fish in the White River for both rainbow and brown trout. If you want to see passion show clearly on a man's face, just bring up the art of fly fishing, and Steve will deliver. During the twenty years Steve served our country in both the army and the air force, he could be found during his leave fishing in locations as distant as the Philippines and Japan. He still travels 20-30 times a year to satiate his love for fly fishing. When Steve's not fishing, he's also a white tail deer hunter, an accomplished sailor, and a professional wildlife photographer who donates all profits from his photography to St. Jude Hospital.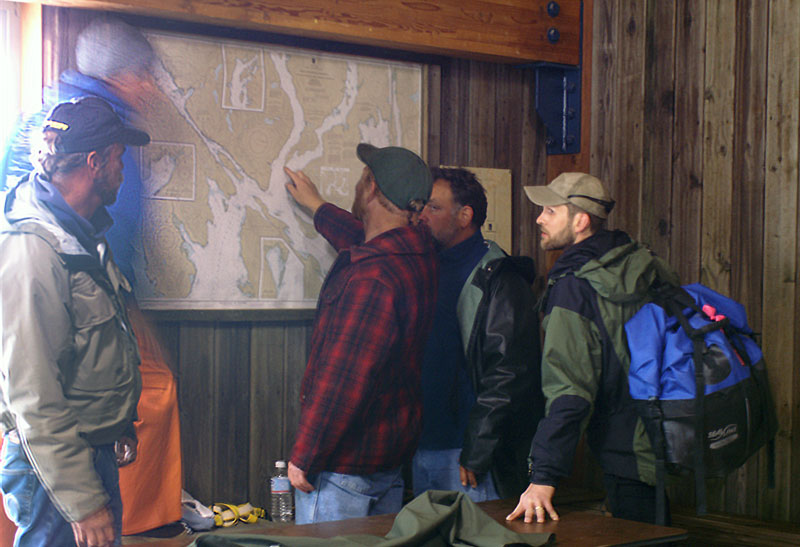 Most of us want to find something we love, then find a way to make a living doing it. Get to know the men and women that have found a way to do that before they take you fishing. Born-Alaskan or a guide fulfilling a dream, our professional anglers love to share their passion for Alaska with their clients. An intimate knowledge of your personal guide will make the telling of your Alaskan adventure tale that much more special.
Tags: No tags found Posted in Our Guides