Baranof Blog & Fishing News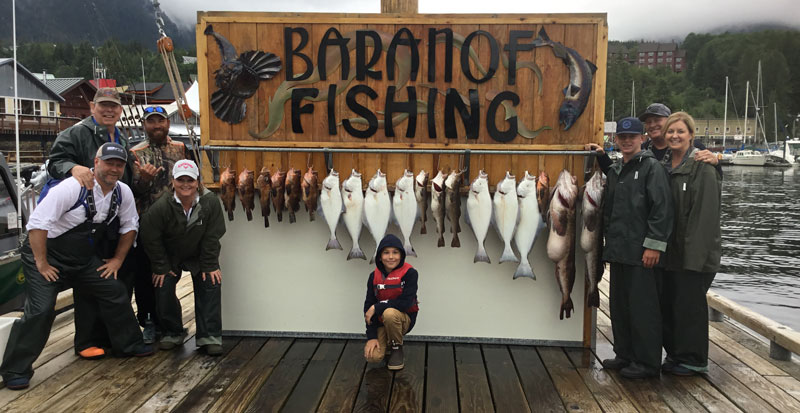 2019 was a tremendous year for us as we hit new highs in customer satisfaction in the restaurant and on the water. Using this momentum, we're making some improvements to our culinary offerings as well as the fishing fleet.
New skiffs!
The most noticeable change any of our repeat customers will notice is that we're upgrading our 5-passenger open-air skiffs to a completely new design better suited for light-tackle fishing. These new boats are a couple of feet longer, console driven rather than a tiller, will be equipped with a 115 h.p. motor, include an upgraded electronics package, can seat 6 passengers and feature a trolling motor that will "anchor" the boat anywhere through GPS integration. Construction has begun on seven of these new vessels for 2020, so we'll be getting photos out as soon as we get a couple in the water this spring.
Seafood Invitational
Cook Your Catch, whether in our private dining room or at our wilderness campsite, is our passion. Most of our guests that come up for more than a cruise ship calls have already had a taste of our multi-day fishing/dining options, but this year we're taking it a step further. We're telling the comprehensive story of Alaskan seafood over the course of five choreographed meals featuring twenty-five unique species. Check out our invitation here for dates as well as a complete description, it's going to be quite the production.
Merry Christmas, happy holidays, and a blessed New Year from the Alaska Fish House and Baranof Fishing crew. We look forward to seeing our friends, old and new, during the upcoming season.
Tags: No tags found