Baranof Blog & Fishing News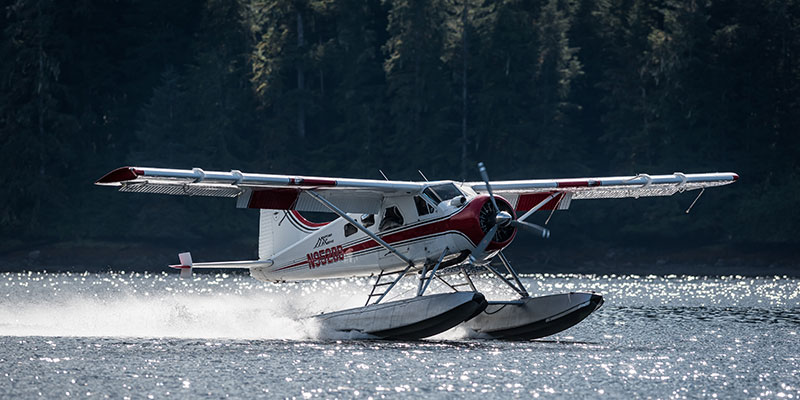 In June of 2014, Steve was stationed at Fort Leavenworth in Kansas. He and his fishing buddy Scotty decided to meet for a fly-fishing trip to the Alaska Peninsula. Steve had already been to Alaska, but this was his first trip to Katmai National Park. Hopping on a jet for the 2,700 mile journey from Kansas City to Anchorage, Steve met Scotty to gather supplies and prepare themselves for a week of fly fishing in the Alaska wilderness. After completing any last-minute outfitting they needed, Scotty and Steve boarded a DeHavilland Beaver seaplane for a flight out to Nonvianuk Lake.
Although the location and motivation change, Scott and Steve lived a vacation common for visitors to Alaska. Over six days, they were dropped off at one location, fished, hiked, and boated to another, and were picked up again by seaplane. For this particular journey, Steve and Scotty were dropped off at Nonvianuk lake, floated and fly fished their way down the Nonvianuk river, through the confluence of the Nonvianuk and Alagnak, and were later picked up via seaplane prior to the Alagnak terminus. Boats and seaplanes are the main modes of transportation in coastal Alaska, and until you head farther north, you're going to have a hard time getting anywhere that doesn't involve one or both of the two.
Tags: No tags found