Baranof Blog & Fishing News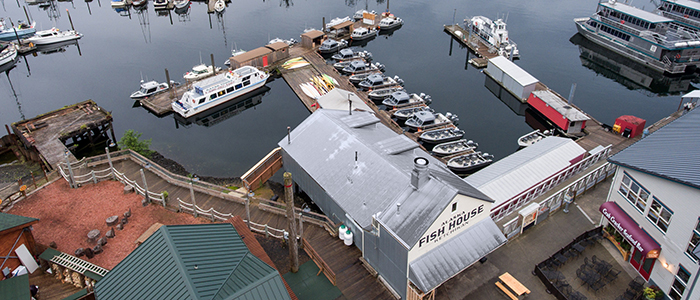 Graphics - Throughout the site, you'll see all manner of graphic content. Whether using photos sent in by a satisfied client has taken on their phone, historical photos supplied by Ketchikan Museums, or drone shots by Charley Starr, our Director of Digital Marketing, Jeimi Woffinden (who wished to remain nameless) has done an absolutely outstanding job of pairing content with pictorial representation. Our guides are provided with company cameras and are expected to snapshots throughout each one of their charters and excursions, leaving the guests to focus on their Ketchikan salmon or halibut fishing experience, which are then uploaded to our site for clients to download or link to their friends.
Analytics - Anything measured tends to improve. Towards that end, we use a number of different programs to track the customer experience on our site. By keeping a sharp eye on Alexa and Google rankings, bounce rate, and where visitors spend their time, we are able to identify areas that need to be improved or expanded upon. While that may seem Big Brother-ish, it's all for a good cause; knowing, for instance, that folks are spending time reading our blog, checking out our recipes, or amusing themselves by perusing our Alaskan Anecdotes stories enables us to focus on what our visitors value most.
Tags: No tags found