Baranof Blog & Fishing News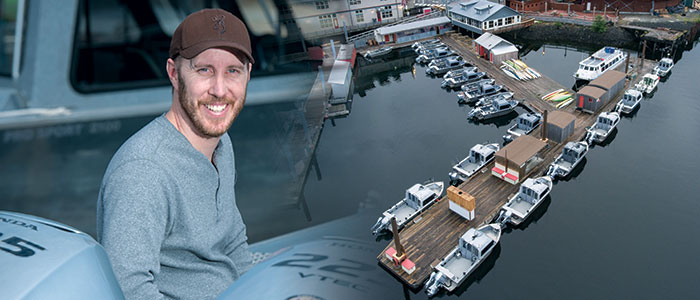 Baldwin's duties as General Manager during the offseason have proven critical to the success of our business. While, like any good fisherman, he would rather be on the water than in an office, his passion for what Baranof offers its guests provides him with the motivation to attack all opportunities for improving the customer experience with a very personal dedication. Chris has a business degree from the University of Alaska. This means that while he is outfitting the fleet with new gear or working with Raider designing a new boat for Baranof, he is able to do so with both the customer and the company in mind; he knows what would add value for our guests, and he has the business savvy to enact those improvements in a way that keeps the owner happy. Chris is also in charge of finding, hiring, and training new captains. Many of the local sportfishing operators began guiding at Baranof Fishing Excursions, then moved on to begin their own business. We wholeheartedly support this and work closely with many of our former guides every summer, but we do need to man the vessels they've left behind. This year's new recruits (Jamie, Josh, and Isaac) are a prime example of how far Chris will look to find captains that not only think of fishing every minute of the day, but also those that are passionate about providing a unique experience to their clients; there are a lot of folks out there that will work for us taking people fishing, Chris finds the kind of person that would do it for free.
Chris wears a lot of hats throughout the year and wears them well. He always has time for educating his guests, guides, and coworkers on what it means to provide the best possible experience to our guests, and proactively seeks ways to improve both his own fishing abilities and those of the company as a whole. His personal desire to exceed the expectations of his clients are perfectly inline with the goals of Baranof Fishing Excursions. We're lucky to have him and proud to have him represent our company.
Tags: No tags found