Baranof Blog & Fishing News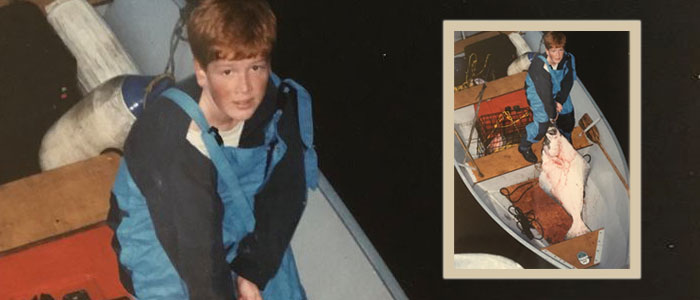 By Greg Slagle
AJ knows every nook and cranny of the area surrounding Ketchikan. His boat handling skills are renowned, as he has traveled most of Southeast Alaska in small skiffs during his trapping, fishing and hunting adventures. Out of all of Baranof's guides, AJ probably has the most eclectic and interesting stories of outdoor living in Alaska: he has guided on the Nushagak River in the Bristol Bay drainage hunting caribou and moose; chased mountain goats and Sitka black tail deer through the hillsides in Southeast Alaska; led brown bear hunters through the wilderness of the Misty Fjords National Monument; and caught halibut and king salmon off the coast of Prince of Wales Island. For a time, AJ ran a large fishing live-aboard called the Shamrock. He'd take clients out for multi-day salmon and halibut fishing charters in the Ketchikan area. On one such trip, when I was about ten, I was allowed to join him as a deck-hand. This was an absolutely amazing experience for me as a child, part of which AJ chronicled on his Facebook account recently after coming across an old photo:
"Hey AJ, Greg's got something big on up on the bow" the client said to me as I was cooking dinner for everyone. I had him watch the meal cook while I went and checked it out. When I hefted the rod after arriving there I said "Greg, go back to the stern and I will hand it down to you, and grab my pistol as you go by." He raced belowdeck yelling as he ran "oh boy!,I got one big enough to shoot!" It went well. Greg did exactly as I asked and brought the fifty-pound halibut to the surface and I shot it before bringing it into the skiff we had tied off. It was a great moment to see his joy and wonder at what he had caught. I wish I could have brought my young nephews and nieces on more of those excursions, but I am glad Greg got to come along on that one. That halibut is one I won't forget...
…and neither will I. Our father made sure that my brother and I spent as much time with AJ working, fishing, and hunting as we could while growing up, and he taught us a great many things; the most important of which is our love and respect for the Alaskan outdoors.