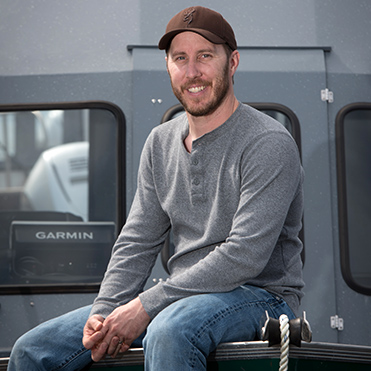 Chris Baldwin
Lead Guide/General Manager
Responsibility:
All operations, specifically guides and dock crew
Who I am looking for:
A passion for fishing. It might sound corny, but it's true; this can't be just "a job". Our top guides want to go fishing every day, whether they're taking out clients, friends, family, or just themselves. A dedication to sharing that passion and providing an outstanding experience to our guests is critical. The best thing I ever heard from one of my captains was, "I've caught a lot of fish in my life and I love it, but I'd rather see someone else reel in a fish for the first time".
Our operation, while able to provide outstanding fishing to any group, is focused on providing a family friendly experience. I want captains that are teachable and willing to learn, but I need captains that don't have a problem teaching someone young, or otherwise new to fishing, how to hold a fishing pole on a daily basis. "We're more than a box of fish", which means that you're also a tour guide, and often the first introduction to Alaska these people receive.
The main deal-breaker for me is a poor attitude. You don't need to bring everyone doughnuts in the morning, but I won't put up with whiners, complainers, naysayers, pouters, crybabies, or ne'er-do-wells. Confidence in the knowledge that suggested changes either in myself, coworkers, or the company that I receive from my team is vital to promoting our culture of continuous improvement; I don't like wasting time discussing non-issues with my team members just because they're throwing shade out of habit.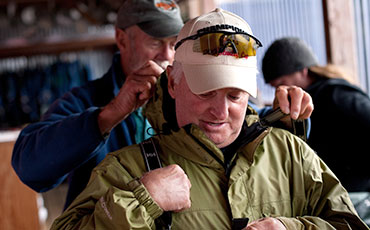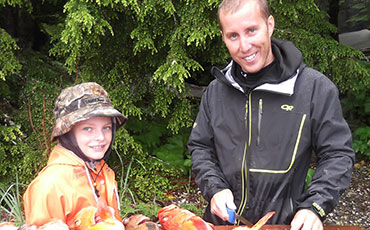 Apply Now!
Whether you'd like us to keep your resume on file for future placement, or you're ready to set up and interview and start right now, we'd love to hear from you! To send us your resume and take the first step towards your Alaskan adventure with Baranof Fishing Excursions and the Alaska Fish House contact guideops@baranof.net.