Take Me Fishing Today - Walk-ups Welcome!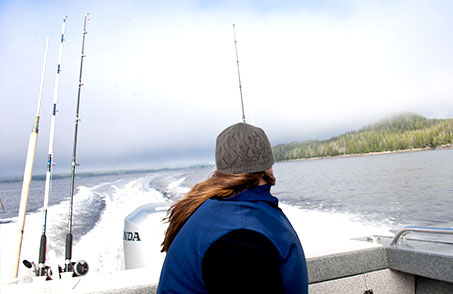 Just wake up and decide - You Want To Go Fishing?
However, if time allows, we suggest you check out all of our Fishing Excursions to get a more in-depth look at what it is we offer. If you're in a bit of a hurry, but you're not sure if you can fit fishing in, call us on the phone or read on.
Many of our guests have some common questions or concerns they need addressed before heading out on a twenty-something foot boat for the day. We've listed the "deal-breakers" below to allay any worries. You'll probably find that you're ready to head out in the next thirty minutes and have an experience that could be the highlight of your Alaskan vacation. We also have a few links to FAQs that you may want to check if you have the time, but they can also be figured out while you're getting outfitted. While not of critical importance, reviewing these can speed up the process a bit and get you off to the next stage of your journey swiftly.
There are instances when, either due to time constraints or being fully booked, we're unable to get walk-ups out on the water. Fear not, Ketchikan has a lot to offer. At the bottom of this page we've provided links to some of our favorite attractions and activities.
We love our home, and we want all of our visitors to know why; whether it's with our company or another.