Baranof Blog & Fishing News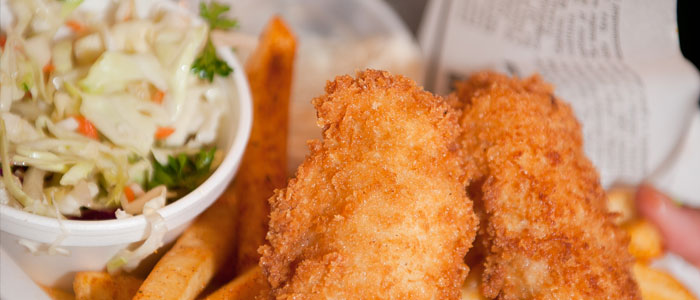 Visitors to Ketchikan, and the rest of Alaska, are sometimes surprised to find we use American currency. While we do live a life disconnected from the "Lower 48s", we've been a part of the U.S. of A. for a long while now. In an effort to solidify Alaska's inclusion in this great country of ours, we at the Alaska Fish House have decided to spotlight our most popular dish; Fish & Chips. Sure, the combination of fried fish and fried potatoes is over a hundred years old and one of a multitude of things we "borrowed" from our British cousins, but nobody deep-fries like we do. From okra to butter, anything a patriot has been able to get batter to cling to has been boiled in oil and chewed off a stick. Thumbing our noses at the tyranny of the pervasive medical propaganda, much like our forefathers did toward taxation without representation, the Alaska Fish House is proud to prove its unwavering national pride by wrapping Alaska's freshest fish in two layers of bread and dunking it in molten peanut extract.
All kidding aside, we're not as gung-ho about deep-frying as we pretend. Fresh Alaska seafood, especially salmon, is rich in natural flavor. Rather than covering it up with a lot of seasoning, ingredients that accent the flavor of the meat are our preferred method of preparation. Our menu is replete with options with an eye toward natural, healthy flavors such as our steamed crab or blackened halibut tacos. Whether you're in the mood for something savory, healthy, or a little of both, the Alaska Fish House is here to satisfy.
To view, more recipes from the Alaska Fish House go here